PLAYER INFO
CHARACTER CLASS
Level 80 Monster
TOTAL EXPERIENCE
2,046,265,687
GROWTH YESTERDAY
437,065
TOTAL POWER
103,677
TOTAL ATTACK
39,621
TOTAL HIT POINTS
69,516
WILDERNESS LEVEL
695
GOD SLAYER LEVEL
43
PARENT
KILLyouALL
Pay to Play Master of SAVAGES
EQUIPMENT
ALLY COMMENTS
Ant027 | 6:11pm Oct 22, 2017
Thx :)
mikegd | 6:57am Oct 15, 2017
tell them argy sluts to " BEND THE
KNEE!" (^_^)

mikegd | 4:23am Sep 29, 2017
THAT SHEILD!!! omg 💪⚔

mikegd | 12:34pm Apr 24, 2017
damm i jus jizzed loking at those sexy azz
orbs:)

Regulators69 | 9:09pm Apr 18, 2017
sexy orbs ;)
Mish | 10:41pm Apr 16, 2017
i will when i get 350 pts lol need to remove augs
and add aug slot to new belt
PsycoticPenguin | 6:52pm Jan 26, 2017
Thanks whore!
Regulators69 | 10:09pm Jan 1, 2017
damn bro, 94k power! killing it bro, good job
mikegd | 12:05pm Dec 17, 2016
DaaAAaaaAAaaAAm 100k power WTF lmao Soooo
SAVAGE!!!
darks | 12:08am Dec 12, 2016
Probably not until they release more content. The
more they release, the easier it is to grow :)
DESCRIPTION
Joey
---
GROWTH YESTERDAY 1,023,073,606
Probably the biggest growth on outwar in one day.

---
ASOL obtained 10/30/2016.
Valkyrian shield obtained 9/22/2017.

First to have 2 ASOLs on torax :)
Thank you TFS for everything.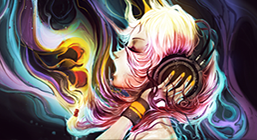 MEDALS

UNDERLINGS
| | | | |
| --- | --- | --- | --- |
| Name | Level | Experience | Power |
| KILLyouALL | 77 | 762,062,010 | 36,668 |