PLAYER INFO
CHARACTER CLASS
Level 80 Monster
TOTAL EXPERIENCE
2,126,535,856
GROWTH YESTERDAY
10,455,448
TOTAL POWER
51,946
ATTACK
18,205
HIT POINTS
33,741
ELEMENTAL ATTACK
23,380
ELEMENTAL RESIST
4,270
WILDERNESS LEVEL
360
GOD SLAYER LEVEL
1
PARENT
LordOfDestruction
.illuminatti. of Godly
EQUIPMENT














SKILL CRESTS


ALLY COMMENTS
xXxN3LLYxXx | 7:51pm Jul 20, 2018
Set Complete 7.20.18 :)
alert3 | 5:05pm Jul 5, 2018
O.o

nightflare | 1:14am Dec 23, 2017
Comeback already!
PodFather | 8:36pm Dec 7, 2017
looking good

McGirth | 6:16pm Nov 29, 2017
What they said... lol congrats man!
Luciferswill | 10:46am Nov 29, 2017
Grats on ASOL . now hurry up and equip the perfect
strike items and sort out a profound set!
PodFather | 9:29am Nov 29, 2017
grats on ASOL

xXStrikeRXx | 9:26pm Nov 28, 2017
Grats on ASOL
Luciferswill | 3:27pm Nov 24, 2017
Where is the perfect strike items ?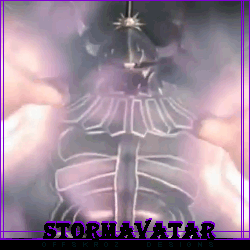 DESCRIPTION
I live in those who remember the past that made the legends
One name one legend


5 weeks in Savages got me sol/rsol/asol. Thefluffysavages


Someting happend.Warzone/Savages will run my account until further notice.

MEDALS





UNDERLINGS
| | | | |
| --- | --- | --- | --- |
| Name | Level | Experience | Power |
| xNiGhT666ReApEr | 78 | 1,008,837,922 | 45,887 |
| LordOfDestruction | 76 | 596,793,773 | 42,265 |
| UnstoppableGape | 75 | 218,869,249 | 24,430 |
| UGoTRaPeD | 69 | 90,166,604 | 15,547 |
| NyGeNgStA | 65 | 55,882,203 | 7,856 |