1/23/17 -

New God & Superbowl Pool:


A new Guardian raid has appeared in the Deathbat Graveyard! Skarthul the Avenged has returned to find his undead army vanquished. Seek him out, defeat him and you shall reap powerful rewards, such as 2 new augments, 2 new pieces of gear and more. To balance the arrival of this new god, point rewards have been removed from the 5 castle gods.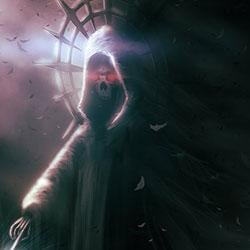 We are having another pool this year for the 51st Superbowl. The two teams are the New England Patriots and the Atlanta Falcons. How this works is you pick the team you think is going to win. If your team wins, the losers points will be split evenly between all the winners. This years entry fee is 500 points. Send 500 points to Vengenz and in the message write which team you want to pick. You can either PM Vengenz on IRC or in game and let him know you have paid him.

All players who participate in this pool will receive this medal.


1/11/17 -

Sigil Rollback:


Due to a hardware malfunction on our hosting company's end, we recently had to perform a 24 hour rollback on the Sigil server. If you are missing any points from item purchases or trades between 12:01AM and 7:00PM on January 10th, please send in a support ticket to have this resolved. Any false claims will result in suspensions.

We apologize for the downtime and hope you enjoy the upcoming content!
1/7/17 -

New Acirum Quests:


Lvl 78+: Goel the Enthraller has 3 new quests available including a +25% EXP Quest Shard version. Speak with him to begin your tasks.

We have started doing an overhaul to some pages in the game aimed at improving performance, aswell as visual looks and convenience. There will be more page updates coming in the future but for now check out the new Trade and Manage Augment pages.
12/31/16 -

Ultra Augment (Vile):


Athena wishes to speak with you in the Challenge Arena regarding a new Challenge. If you complete her challenge you may be rewarded with a Vanguard Token which Athena will accept for a new powerful augment. Do you have what it takes?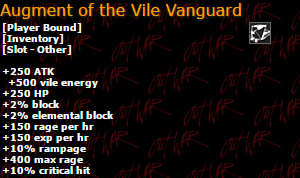 VIEW ALL