11/5/15 -

New Content Expansion - The Astral Rift & Uber Challenge Core:


A rift has been opened up between worlds above Diamond City. If you wish to gain knowledge and power from the people in this new mysterious world, you must help them defend their land from the dark entities who are attempting to overrun the land.

While this expansion brings varied content and multiple questlines, this is only the initial zone launch and first update of many intended for this area. Future plans will be explained at the bottom of this news post.

Lvl 60+: Speak to Kiana near the Challenge Arena on Broadway St. to begin your adventure and gain the ability to travel through the Astral Rift, aswell as obtaining a means to teleport to the Astral World whenever you desire.

Lvl 70+: Tree of Anhur has a new quest for you called Astral Fortification.

Uber Challenge Core
Lvl 77+: The Challenge King wishes to speak with you again in regards to his final exceptionally hard challenge. It is reported that the recent Astral Rift opening up has deposited powerful elements throughout the world, one of which has been found by your opponent, Grilkron the Orc Champion. Once you obtain the fragment, you should speak to Kiana to gain acess to the Astral Rift. Once inside, speak with Phobos. He should know something about converting this fragment into a powerful core.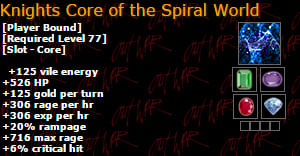 Epic Augment
Lvl 75+: (3 man quest) Svarog wishes to speak with you in regards to a powerful augment he has been saving for you. To progress through this quest, you can obtain a Containment orb from Maekrix, Dreader Striker and Juggernaut, Unstoppable Force ... or by purchasing one on the Treasury.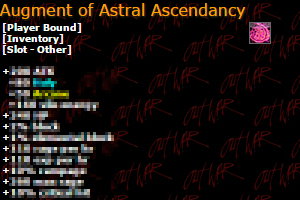 As previously mentioned, this is only the first of many updates planned for this zone. Future planned content for the Astral Rift includes:
-Set raid content for your warrior armies!
-Daily raids for experience rewards.
-Bonus crew raids - unlocked by defeating guardians / bosses.