7/15/14 -

New Two Man Raid Dungeon + Set:

New Two Man Raid Dungeon + Set!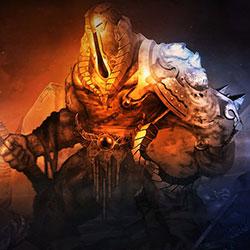 A new two man dungeon has been discovered to the North of the Plane of Nature! The Alsayic Ruins were until now an ancient part of history, however you have been blessed with the opportunity to uncover the secrets within them! Bring the Key to the Alsayic Ruins to Nerin in the Plane of Nature to begin your epic adventure through these ruins.

This raids in this dungeon drop the current best-in-game set, however obtaining this will not be an easy task. The beings residing in the ruins have spent centuries absorbing the Alsayic Magic, growing so powerful even Lord Karvaz himself was forced to lock them away from the world.

For those of you unable to face the wrath of these monstrosities, you can chose to go in solo and enlist the help of Nerin himself. This however, will come at an extra cost!

Additional Updates
For those of you needing to morph a gemmed item, you can now use the Ungem feature in the Blacksmith to restore that item back to its original stats.

Boss raiding should now work as mentioned in the previous news post.

Raid result loading times have been improved significantly.
7/1/14 -

Game Updates & Boss Raid Changes:

We have made a number of changes recently in order to resolve a number of bugs and issues. Some of these changes include:

- The Launch Delay Timer has now been removed from all raids, therefore all raids should now launch instantly.

- Crews are now limited to forming no more than 1 raid against Raid Bosses every 1 minute. This also means your crew can now only raid 1 Raid Boss at a time, so choose wisely!

- As a result of the boss form timer being added, adjustments have been made to improve every boss's loot table.
VIEW ALL