PLAYER INFO
CHARACTER CLASS
Level 80 Gangster
TOTAL EXPERIENCE
2,565,284,230
GROWTH YESTERDAY
433,587
TOTAL POWER
102,386
ATTACK
36,128
HIT POINTS
72,327
ELEMENTAL ATTACK
36,480
ELEMENTAL RESIST
3,960
WILDERNESS LEVEL
618
GOD SLAYER LEVEL
10
PARENT
RedPepper
BadAss xD of Pulse
EQUIPMENT














SKILL CRESTS




ALLY COMMENTS
UnclePrimetime | 1:58am May 17, 2018
Now just need that reforged and asol
UnclePrimetime | 1:57am May 17, 2018
Congrats bro!!!!!!!!!
xInfectis | 12:07pm May 16, 2018
grats on the stuff for shield!
iBossEffect | 4:46pm May 15, 2018
yeah im trying to deck out one serious multi then
a few just up there augged up xD
iBossEffect | 9:34pm May 14, 2018
i see you shining brother! get you that shield and
you are decked out son!
xHeaven | 11:47am Feb 9, 2018
Yo! You still playing?
iBossEffect | 9:58pm Dec 17, 2017
how you doing bud?
xFlooD | 7:04pm Aug 29, 2017
Read my PM
HELLS | 3:28pm Oct 10, 2016
need to have stuff to do with winter coming...that
sounds like a cliche
HELLS | 3:27pm Oct 10, 2016
im all for that


DESCRIPTION
*_* BadAsIWantToBe *_*
*__*Celestial set completed 6/21/2009 SB completed 7/3/2009*__*
*__*fully time auged my set 10/1/2009 rfsb and RFPG!! 7/06/2009*__*
*__*coes raid quest line completed 5/16/2010 K.H set completed 12/28/2010*__*
*__*Completed Knight of Stars quest line 04/10/2011/ Wonderland finished 4/23/2011*__*
*__*Full Enhancements & Enhancers Completed 6/22/2016*__*Been Playing Since ROUND #3 Baby*__*
*_*HAPPY*_*__*Holidays*_*_*_*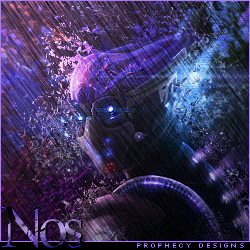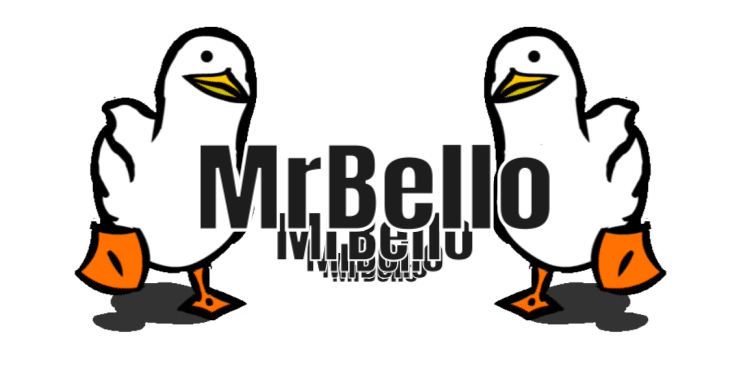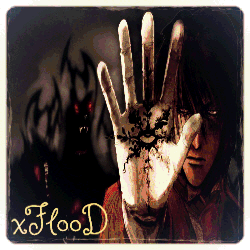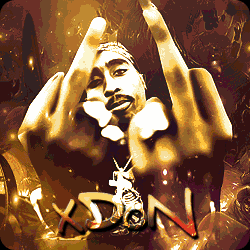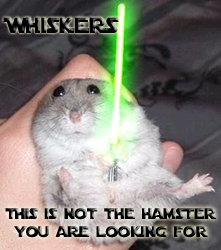 MEDALS






















UNDERLINGS
| | | | |
| --- | --- | --- | --- |
| Name | Level | Experience | Power |
| awsome38 | 70 | 99,063,470 | 20,224 |
| BigTimer_1 | 70 | 94,358,539 | 17,124 |
| bigtimer1 | 63 | 83,997,669 | 18,070 |
| HomeBoy_1 | 68 | 80,670,294 | 18,450 |
| bigtimer21 | 57 | 57,394,516 | 9,767 |
| bigtimer7 | 57 | 45,163,949 | 6,671 |
| thenewguy2 | 62 | 44,770,259 | 11,856 |
| recker | 63 | 44,551,574 | 8,012 |
| AWSOME12_1 | 57 | 42,295,753 | 8,633 |
| bigtimer22 | 57 | 40,285,240 | 6,752 |
| bigtimer5 | 57 | 38,605,689 | 6,580 |
| bigtimer4 | 56 | 35,384,819 | 6,192 |
| bigtimer11 | 56 | 32,463,607 | 6,442 |
| bigtimer24 | 56 | 32,412,358 | 6,177 |
| bigtimer10 | 55 | 32,002,222 | 6,110 |
| AWSOME10_1 | 56 | 31,682,971 | 6,119 |
| bigtimer3 | 55 | 30,617,467 | 5,551 |
| AWSOME16_1 | 55 | 30,517,728 | 6,103 |
| AWSOME11_1 | 56 | 29,234,133 | 6,602 |
| bigtimer20 | 56 | 28,778,301 | 6,222 |
| bigtimer23 | 54 | 28,460,197 | 5,501 |
| bigtimer9 | 55 | 28,287,285 | 6,069 |
| AWSOME14_1 | 55 | 27,966,269 | 6,127 |
| bigtimer8 | 55 | 27,923,479 | 5,950 |
| thenewguy9 | 55 | 27,725,276 | 7,802 |
| AWSOME1_1 | 55 | 27,120,790 | 5,912 |
| AWSOME17_1 | 55 | 26,823,645 | 6,230 |
| bigtimer18 | 56 | 25,834,463 | 5,265 |
| AWSOME9_1 | 55 | 25,594,760 | 5,813 |
| bigtimer6 | 54 | 24,620,876 | 5,509 |
| bigtimer17 | 54 | 24,352,130 | 4,946 |
| AWSOME13_1 | 54 | 23,944,914 | 5,836 |
| AWSOME4_1 | 54 | 23,462,545 | 5,276 |
| AWSOME15_1 | 54 | 23,456,157 | 5,795 |
| AWSOME22_1 | 55 | 23,389,508 | 5,908 |
| bigtimer15 | 53 | 23,231,839 | 5,191 |
| bigtimer16 | 53 | 22,965,919 | 5,263 |
| AWSOME8_1 | 55 | 22,228,475 | 6,102 |
| bigtimer12 | 53 | 21,254,225 | 5,201 |
| bigtimer19 | 54 | 21,179,400 | 5,302 |
| bigtimer13 | 53 | 20,991,656 | 5,148 |
| bigtimer2 | 54 | 20,828,047 | 5,643 |
| bigtimer14 | 53 | 19,882,019 | 5,117 |
| AWSOME20_1 | 53 | 19,357,480 | 4,836 |
| AWSOME24_1 | 53 | 19,255,647 | 5,203 |
| AWSOME5_1 | 52 | 18,592,204 | 5,198 |
| AWSOME6_1 | 51 | 18,259,556 | 5,167 |
| awsome3 | 53 | 17,856,925 | 4,878 |
| AWSOME2_1 | 53 | 17,464,329 | 4,915 |
| AWSOME19_1 | 52 | 16,710,039 | 5,047 |
| AWSOME18_1 | 52 | 16,389,369 | 5,026 |
| AWSOME21_1 | 53 | 16,245,299 | 4,996 |
| AWSOME23_1 | 52 | 15,983,999 | 4,583 |
| homeboy3 | 28 | 15,279,595 | 3,001 |
| AWSOME7_1 | 52 | 14,593,687 | 5,089 |
| homeboy2 | 21 | 13,444,372 | 2,973 |
| homeboy4 | 21 | 11,891,262 | 2,809 |
| homeboy6 | 12 | 6,557 | 117 |
| homeboy10 | 12 | 6,208 | 117 |
| homeboy9 | 12 | 5,581 | 117 |
| homeboy7 | 12 | 5,536 | 117 |
| homeboy8 | 12 | 4,407 | 117 |
| homeboy22 | 10 | 1,571 | 84 |
| homeboy24 | 9 | 1,463 | 73 |
| homeboy26 | 9 | 1,410 | 73 |
| homeboy21 | 9 | 1,214 | 73 |
| homeboy27 | 9 | 1,184 | 73 |
| homeboy13 | 7 | 499 | 46 |
| homeboy11 | 6 | 385 | 37 |
| thenewguy8 | 1 | 1 | 6 |
| sir11bad | 1 | 0 | 6 |
| sir14bad | 1 | 0 | 6 |
| sir13bad | 1 | 0 | 6 |
| sir12bad | 1 | 0 | 6 |
| sir10bad | 1 | 0 | 6 |
| thenewguy4 | 1 | 0 | 6 |
| thenewguy3 | 1 | 0 | 6 |
| thenewguy5 | 1 | 0 | 6 |
| thenewguy6 | 1 | 0 | 6 |
| thenewguy7 | 1 | 0 | 6 |
| thenewguy17 | 1 | 0 | 6 |
| thenewguy18 | 1 | 0 | 6 |
| thenewguy19 | 1 | 0 | 6 |
| thenewguy14 | 1 | 0 | 6 |
| thenewguy15 | 1 | 0 | 6 |
| thenewguy13 | 1 | 0 | 6 |
| thenewguy12 | 1 | 0 | 6 |
| thenewguy11 | 1 | 0 | 6 |
| thenewguy10 | 1 | 0 | 6 |
| sir17bad | 1 | 0 | 6 |
| sir15bad | 1 | 0 | 6 |
| thenewguy16 | 1 | 0 | 6 |
| RedPepper | 80 | 2,060,179,786 | 54,596 |
| theanimalpiper_1 | 75 | 286,667,187 | 23,916 |
| INegedU15 | 60 | 30,152,146 | 6,530 |
| INegedU3 | 60 | 28,096,790 | 6,236 |